Address and map
École nationale supérieure d'architecture de Marseille
184 avenue de Luminy 13009 Marseille, France
Lat: 43°13'46.8″N (43.229653)
Long: 5°26'03.8″E (5.434393)
Phone : 00 33 4 91 82 71 00
The school is accessible to persons with reduced mobility
France territory is currently on alert to prevent terrorism.
In order to enforce security, systematic checks on all people entering the school site are performed.
We are working during the COVID-19 pandemic to continue to deliver world-class teaching and research with global benefits, from cutting edge clinical trials to new modes of teaching and assessment.
Coming by public transport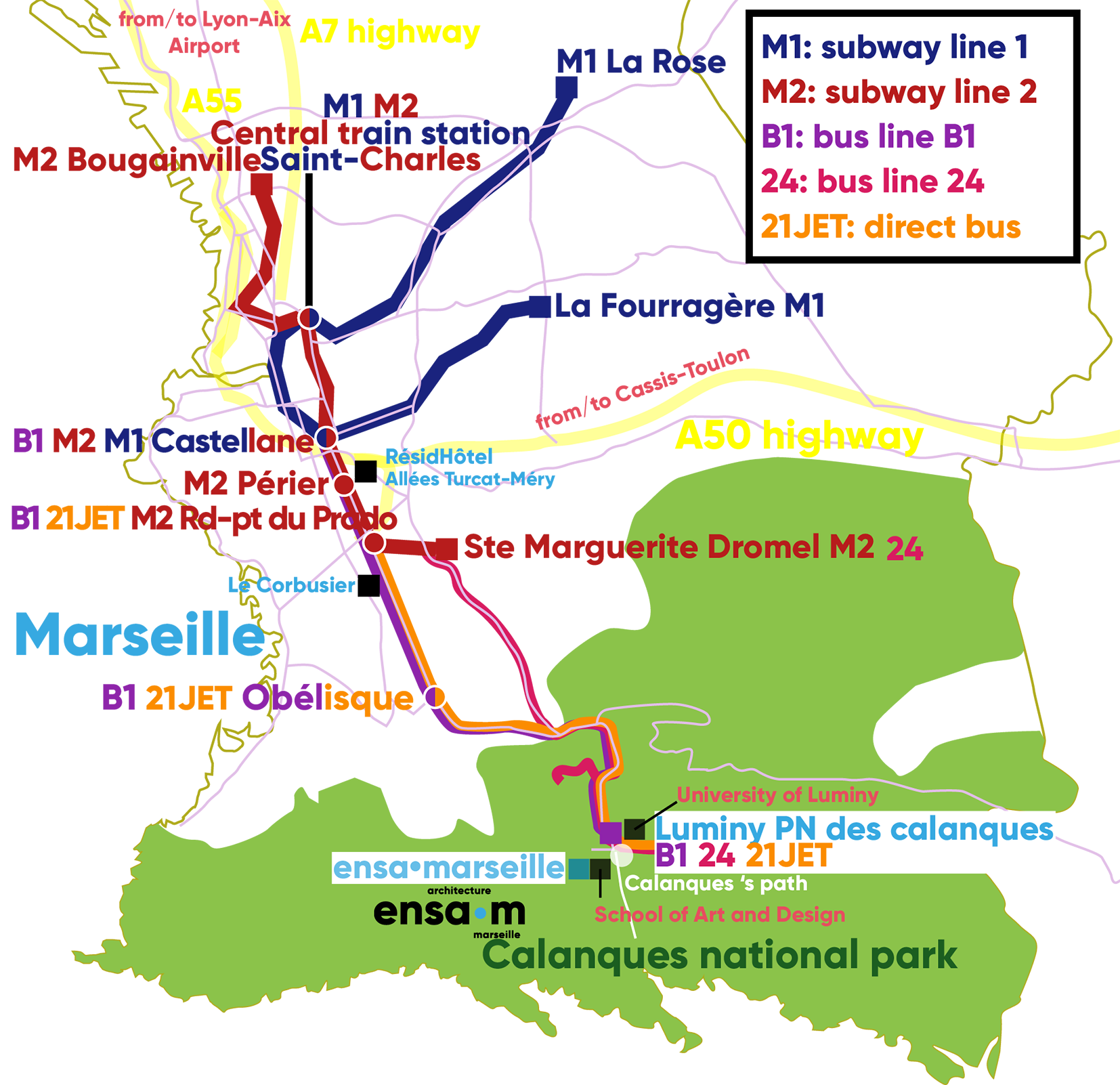 from the airport, Cassis or Lyon
Public transport website : http://www.rtm.fr/
Bus B1 (ex21), 21JET et 24, Bus stop "PN des Calanques"

The CAMPUS